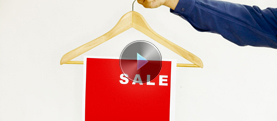 Do you have a product or service you sell through your website or a call center? Let us show you how direct response advertising can help you effectively capitalize on a competitive market.
Direct Response advertising produces identifiable and quantifiable results. This means your advertising dollars can be tracked to the revenue they generate. It also means you can determine and eliminate wasteful ads while always remaining scalable.
To find out how to effectively use direct response advertising and help your profits grow, pick up the phone
(678) 710-2400 or contact us TODAY for a free evaluation. Let the media planning experts at Media Powers turn your business on.
For answers to all your questions, even the trivial ones, pick up the phone and call
(678) 710-2400 or contact us TODAY!