Media Powers provides more reach from your marketing dollars as result of smart planning, great rates and minimal agency costs.
Who you reach: MEDIA POWERS has the tools to find your targeted audience and deliver your message without waste. Your amazing message is pretty useless when sent to the wrong person.
"Location, location, location." Media Powers can place your marketing message locally, regionally, nationally, and internationally. But that's not all…we will also find the most appropriate real estate within the mediums to increase the return on your investment.
As result of our negotiation tactics, payment history, strong relationships and witty disposition we are able to secure the best ad rates, added value opportunities and premium media placements for our clients.
We run an efficient office so our clients don't have to pay for our waste with their marketing dollars. This means you work with experts, have access to your account reps when you need them and you won't get over charged for service fees or commissions.
For answers to all your questions, even the trivial ones, pick up the phone and call
(678) 710-2400 or contact us TODAY!
The Team – Power Players
Bill Powers
COO/Janitor
Bill Powers is a media planner, buyer and consultant with more than 19 years of experience in both consumer and trade media. He has worked on the agency, client and media sides of marketing, developing a well-rounded understanding of how to build, buy and place effective media plans. Bill's specialty is implementing scalable and quantitative media buys, allowing his clients to reach a targeted audience within budget while achieving their marketing goals.
With a background in small, medium and large advertising campaigns, Bill has worked on a variety of start-up and well-known brands, including: Harley-Davidson, Silk Soy Milk, Yamaha, Evinrude and the Minnesota Office of Tourism. His core values of honesty and ethical business practices consistently earn his business partners' respect.
During those hours away from the office Bill enjoys walking in the woods, searching under rocks and fishing in ponds and streams for his misplaced golf balls. When the sun is not shining Bill can most likely be found with a book in hand.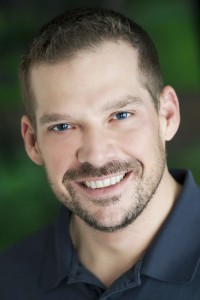 Mike Sedita
CEO/Juicehead
Mike has spent more than 25 years providing his clients with world-class service in a variety of industries. He has held various roles with Metromedia Company, AXA Equitable, and Old Mutual Bermuda.
As CEO with Media Powers, Mike has continued to exceed client expectations and deliver results.
Originally from New Jersey, Mike is a dog person! His first bulldog Red (pictured) was a certified Therapy Dog who he volunteered with at hospitals, schools, and libraries from 2004 until he passed away in 2014. When not in the office, Mike spends time with his wife, Courtney, and their three English Bulldogs: Mac, Mia and their rescue dog Eli (named after 2x Super Bowl MVP Eli Manning).
Mike's other hobbies include riding his 2001 Harley Road King motorcycle, playing competitive softball all over the United Sates.